Author Archive
Wednesday, December 20th, 2017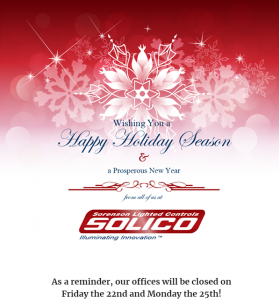 Friday, September 1st, 2017
The first Monday in September we celebrate Labor Day, a national tribute to the labor movement and a time to reflect on how workers contribute to our country. We hope you all enjoy the day off, Sorenson Lighted Controls will be closed Monday September 4th. We will re-open on Tuesday, September 5th.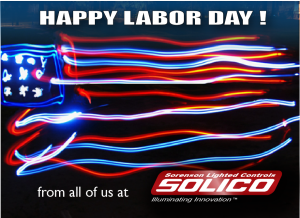 Friday, June 23rd, 2017
SOLICO is a manufacturing member of ECIA.
Search through hundreds of parts!