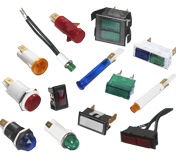 Representatives & Distributors
SOLICO has representatives and distributors throughout the United States, Canada, and Mexico. Please use the tools on this page to find a source for SOLICO products nearest you.
Solico
1-800-275-7089
Sales Engineering Company
Alicia Rogers
Territory: Connecticut
1240C Farmington Avenue
Farmington, CT 06032
Cell Phone: 203-565-7605
Email: arogers@saleseng.com
WES-GARDE COMPONENTS GROUP, INC.
100 Shield St.,
West Hartford, CT 06110
(860) 527-7705 / 1-800-554-8866