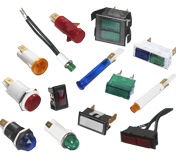 Representatives & Distributors
SOLICO has representatives and distributors throughout the United States, Canada, and Mexico. Please use the tools on this page to find a source for SOLICO products nearest you.
Tech Tron Sales, Inc.
1305 Remington Rd, Suite K
Schaumburg, IL 60173
(847) 843-7530
www.techtronsales.com
WESGARDE COMPONENTS GROUP, INC.
www.wesgarde.com
31 W 007 North Avenue.
West Chicago, IL 60185
(630) 231-3157 / 1-800-554-8866
HUGHES-PETERS
8000 Technology Blvd
Dayton, OH 45424
(937) 235-7131